Solving complex customer challenges.
Working globally with iconic brands and global businesses, Bond is sought-after for transformative strategies, beautiful executions, and impressive results.
Design. Build. Operate.
We have three powerful characteristics that become exponentially stronger when combined. Our unique blend of human-centred design, data science and loyalty mechanics transforms how brands win, serve and keep audiences. We work across the brand, taking a whole business approach to the customer journey spanning employees, channel partners, and consumers. We train, coach, and equip everyone to act with the customer-in-mind.
We Continue To Grow
With our main campus in Mississauga, our soon to be opened downtown 25 King Street West Toronto location and a new Detroit office, Bond's 500+ employees proudly work with a growing roster of clients, as demand for experience transformation gains significant momentum. For more information about our Detroit office and continued global expansion, please read our press release.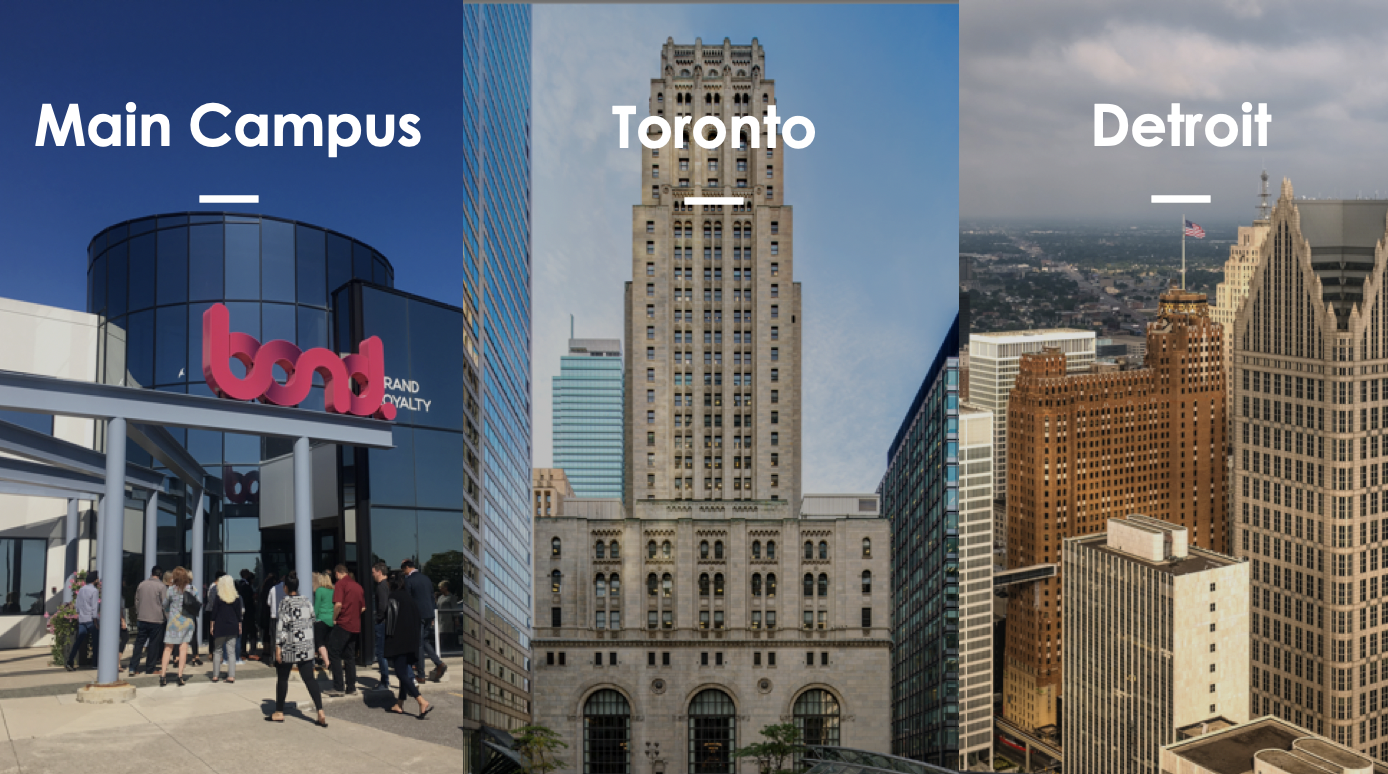 We build brand loyalty for some of the world's most influential and valuable brands