Bonds build business.
Experiences create bonds.
We use human-centered design, data science and loyalty mechanics to create meaningful impact with brands, their customers and their people. This is how we build brand loyalty.
Design. Build. Operate.
Having engaged over 100 million people, with 14 billion experiences in more than 52 countries around the world, we know how to design, build and operate customer experiences that earn loyalty. As the only marketing and customer experience business with this unique and integrated skill set, we bring it all together to serve the needs of global brands in today's fast-changing landscape.
Experience
Marketing
From the first moment of introduction, every CRM or Loyalty touch point—delivered live at an arena or digitally into pocket—Experience Marketing is the outward projection of the brand. We convert isolated interactions into moments that build anticipation, breed confidence, welcome back, and express gratitude that keeps customers coming back.
Experience
Measurement
Attitudinal research, behavioral data, tracking, trending, patterning, analyzing and generating insights along the entire customer journey—Experience Measurement is the compass of the brand's true north. Driving top-line, improving bottom-line and drawing a clear line to results, we gather or generate the inputs necessary to know and grow.
Experience
Management
Often starting with customer experience design, aligning audiences to your brand, and enabling them to deliver that experience to customers—Experience Management employs a brand's channels and employees to produce experiences customers crave. We put brand promises into scalable platforms and practical actions for your human interface to thrive and drive impact.
ARTICLE
Strategy Magazine
COVID-19: How attitudes changed over the course of a week
The Covid crisis is an opportunity for brands to step up
Bond Acquires Customer Marketing Firm, rDialogue
We Continue To Grow
With our main campus in Mississauga, our soon to opened downtown 25 King Street West Toronto location and a new Detroit office, Bond's 500+ employees proudly work with a growing roster of clients, as demand for experience transformation gains significant momentum. For more information about our Detroit office and continued global expansion, please read our press release.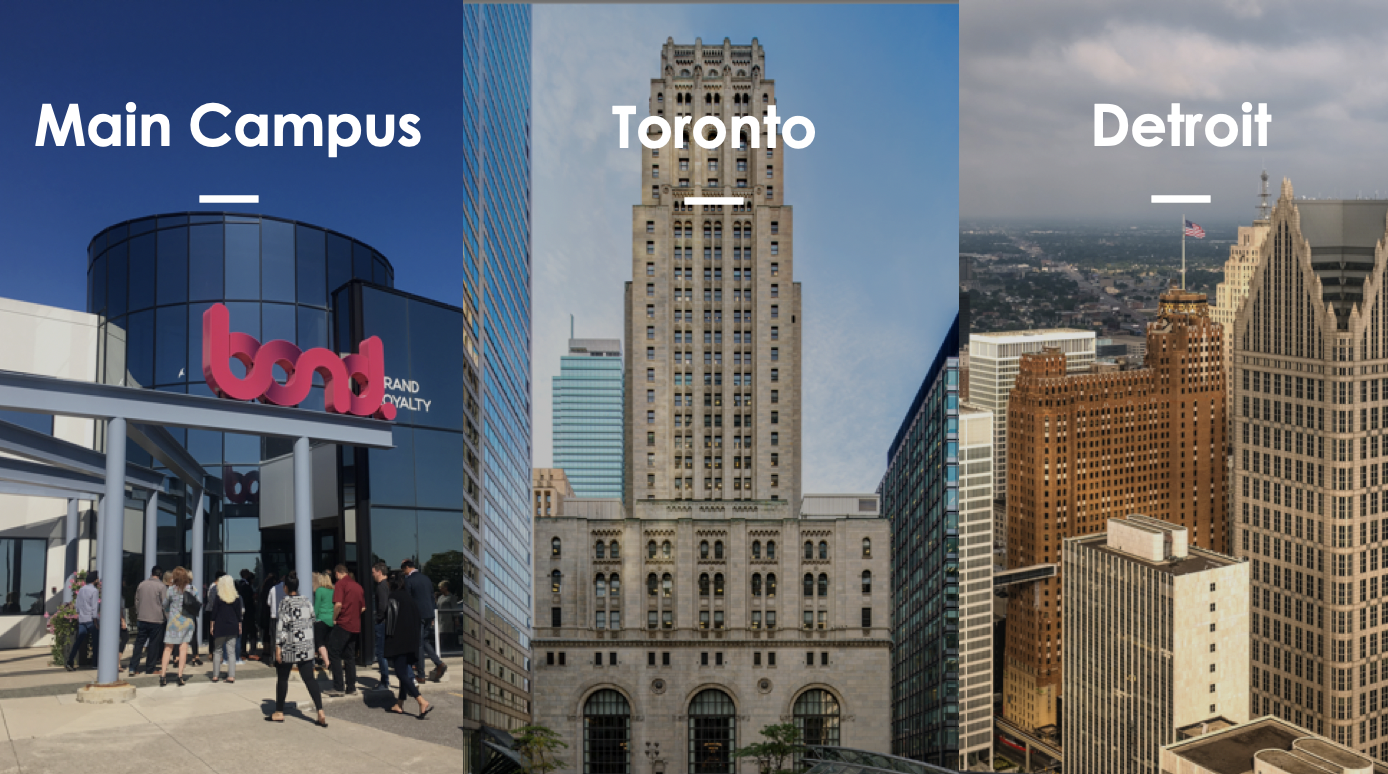 We build brand loyalty for some of the world's most influential and valuable brands