Solving complex customer challenges.
Working globally with iconic brands and global businesses, Bond is sought-after for transformative strategies, beautiful executions, and impressive results.
Design. Build. Operate.
We have three powerful characteristics that become exponentially stronger when combined. Our unique blend of human-centred design, data science and loyalty mechanics transforms how brands win, serve and keep audiences. We work across the brand, taking a whole business approach to the customer journey spanning employees, channel partners, and consumers. We train, coach, and equip everyone to act with the customer-in-mind.
Bond Featured in Forrester Wave Report for Customer Database & Engagement Agencies
Bond Named in New Forrester Loyalty Marketing Report
Uber Partners with Bond to Bring Last-Mile On-demand Delivery ahead of Holiday Rush
The Loyalty Report
In partnership with Visa, The Loyalty Report is recognized as the industry's longest-standing and largest global study on customer engagement, loyalty attitudes, behaviours, drivers and disruption. This decennial edition of report shares several of the most important lessons learned for brands charting their path towards the "new normal."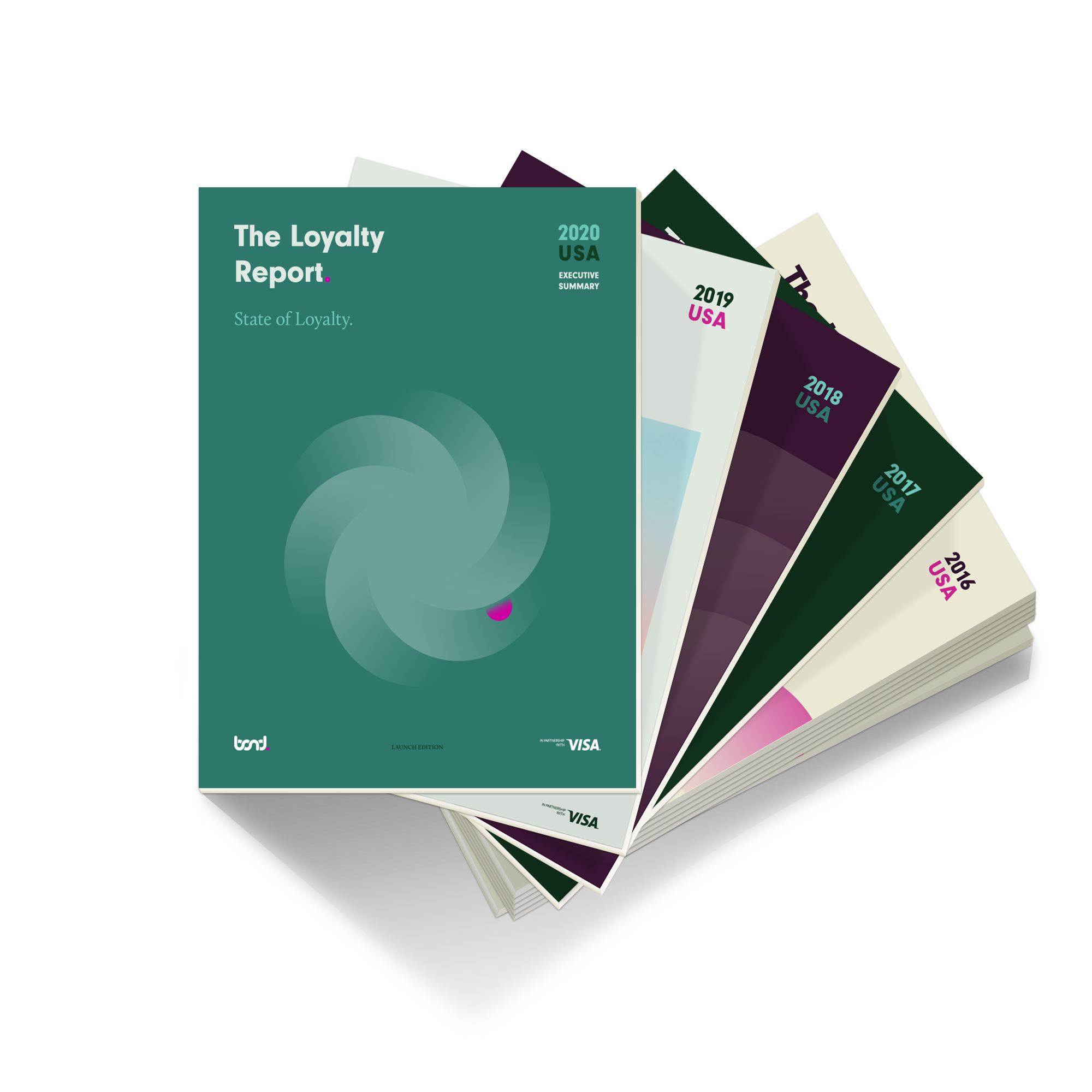 We build brand loyalty for some of the world's most influential and valuable brands