CX + Culture & Employee + Creative
Softchoice customers & employees code culture together.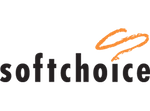 Situation
In 1989, a small but mighty group of people came together to springboard Softchoice to success. Their approach to customer experience was simple: always a live voice. Their personal sense of accountability ensured that each customer would always connect to someone who could help them. The company was rewarded with periods of tremendous growth but over time, leadership realized they had lost some of the customer-centric identity that made them who they were. In order to keep customers coming back again, they had to get back to the culture that made them great and align on a new approach to customer experience. 

Approach
Bond was engaged to translate the company's purpose, values, and unique qualities into a CX strategy that reminded employees how to deliver a single brand experience and reinforce that delivery over time in order to drive a remarkable and sustained customer experience. Our multipronged approach included conducting customer journey mapping and internal stakeholder interviews. We also developed a CX Culture Transformation Roadmap as well as a Customer Experience Playbook to align everyone around the mission.
Results
 Softchoice has formed an ongoing partnership with Bond to help them bring their experience culture to life—ensuring that CX becomes a way of being, aligned with delivering an irresistible Employee Experience, supported by a change strategy inclusive of communications, organizational enablement, training and development, and alignment across all levels of leadership.